We followed Hasnain to a huge clearing that was strewn with burnt timber and mangled steel. The entire ground was still covered with ash.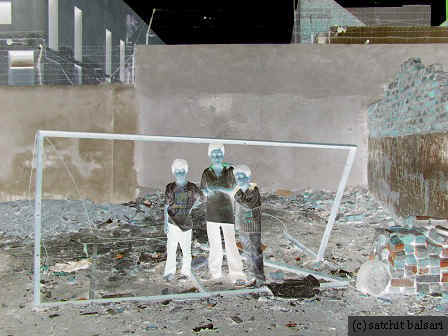 This is where Hasnain's house stood. Along with the walls and the roof and the doors and the windows, he recounts that everything within the house was also completely destroyed. He did not have the documents he needed to go back to school. He had not been to school since.
We followed him around the vicinity. He wanted to show us more. Someone points to bulletholes on the madrassa and says look 'The police were firing at the madrassa"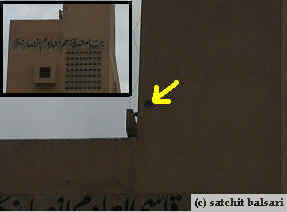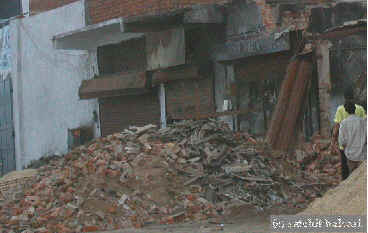 The road leading to the madrassa is completely scorched. In its wake, the rioting mobs spared nothing and no one. Amidst the debris, one can see the remains of homes, shops and vehicles. We left Hasnain and followed the route that the protest rally was going to follow. We saw the tree that a young boy was tied to and burnt. We saw the bullet marks left by police firing, in the hospital compound.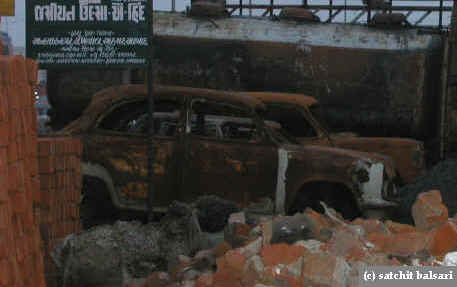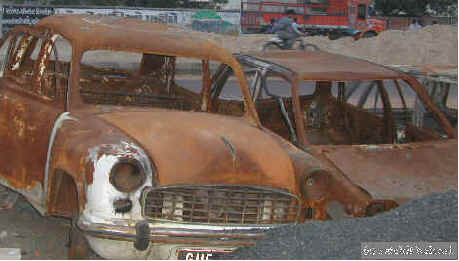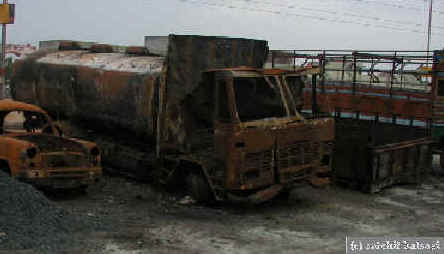 But Hasnain and his neighbors were certainly not the only ones who suffered. The picture of devastation was painted in several different areas of Ahmedabad, as well as in many remote villages of Gujarat.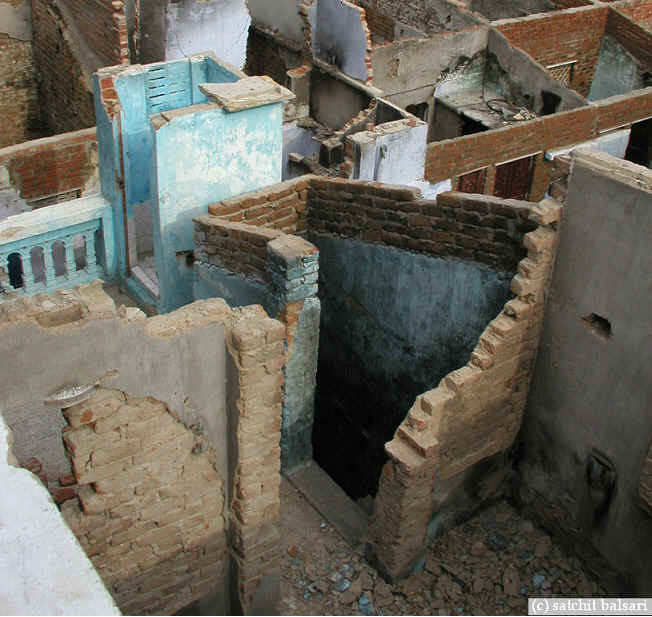 Click here to visit Choksi ni Chaal as it stands 5 months after the riots.